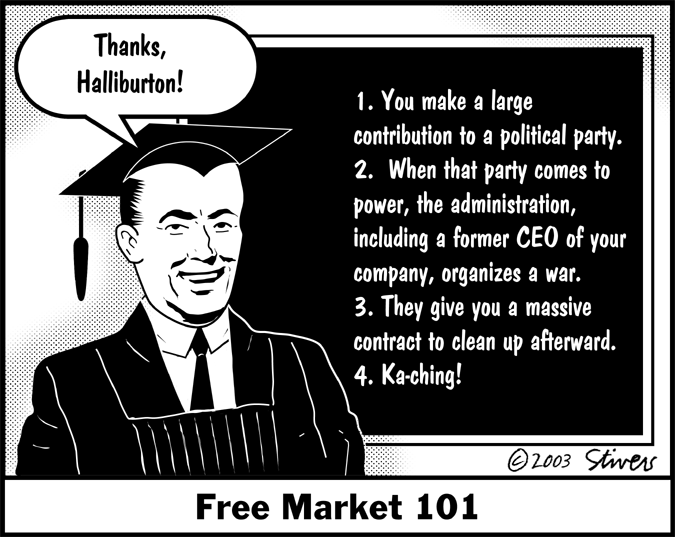 Pete Ashdown, the man that will (hopefully) unseat Orrin Hatch, has a lot of great journal entries and position papers on his website. One that was posted about a week ago really caught my eye.
You can read it here.
It's as good an indictment of the "Free" Market as anyone has written.
I think that guys who believe the free market will solve all of our problems (John Stossel and his ilk) don't have a realistic view of the world. Look at FDR's regulations on Utilitiy Companies. They had price caps and weren't allowed to contribute to political campaigns. From the time of the Great Depression until the time Dubya lifted all of those regulations, the Utility company was still evil, but was significantly less effective at changing pubilc policy or price-gouging. Enter Enron and all the other buddies of Bush, The Free Marketeers, and you get prices rising up 1000% in a day and the poor getting thier heat turned off. The Free Market really worked on that one.
And look at the one industry that has had a 100% deregulated free market forever: Trial Lawyers. Not a person of any political stripe will tell you that
they
aren't running amok.
I just think it's time we put the Free Market Capitalism to sleep like the rabid dog it is, once and for all.