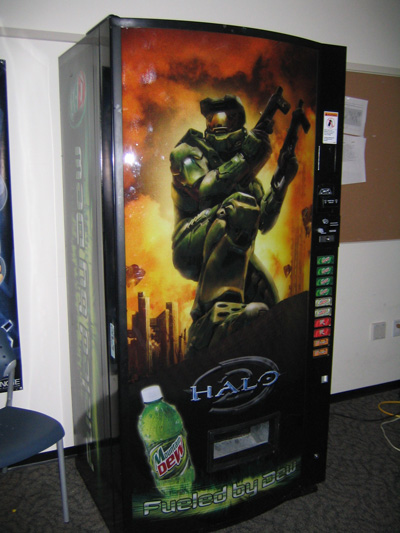 It appears as though the Soft Drink Industry has agreed to stop selling soda in schools. That is 100% a step in the right direction. Kids drink way too much soda.
I have a friend who works at a High School who got a bunch of students together to get the vending machines removed from the school. Predictably, the school and the soft drink companies were completely against the idea. Neither the school nor the company wanted the contract to end as they were both enjoying tremendous financial benefits. Despite overwhelming student support (petitions, etc.) they were told to go away. (actually, I was told the soft drink guys offered to give every kid a pedometer which never actually happened.)
I think the next step in the right direction is to keep businesses like this out of schools completely. The first step to doing that is properly funding the schools. And we need to get rid of Channel 1 as well. It's a big commercial for Pepsi and Mountain Dew. They should put the NPR or PBS team on creating a commercial-free news block for kids. You know the second they stop selling soda in the schools, their next top priority will be to advertise them so the second a kid gets out of school, the first thing he needs is a Dr. Pepper.
Like I said, this is a good first step, but sadly it's on their terms. The next step is eliminating these companies from having vending machines in the schools. The step after that is making schools "commercial-free" zones.